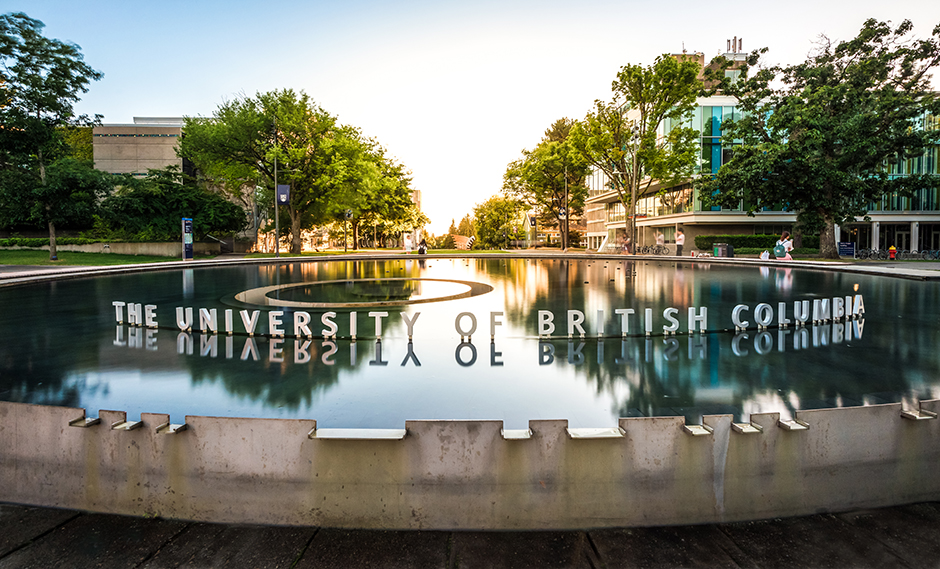 We're hiring!
A funded postdoctoral fellowship in the Hudson group at UBC is now open for applications! See details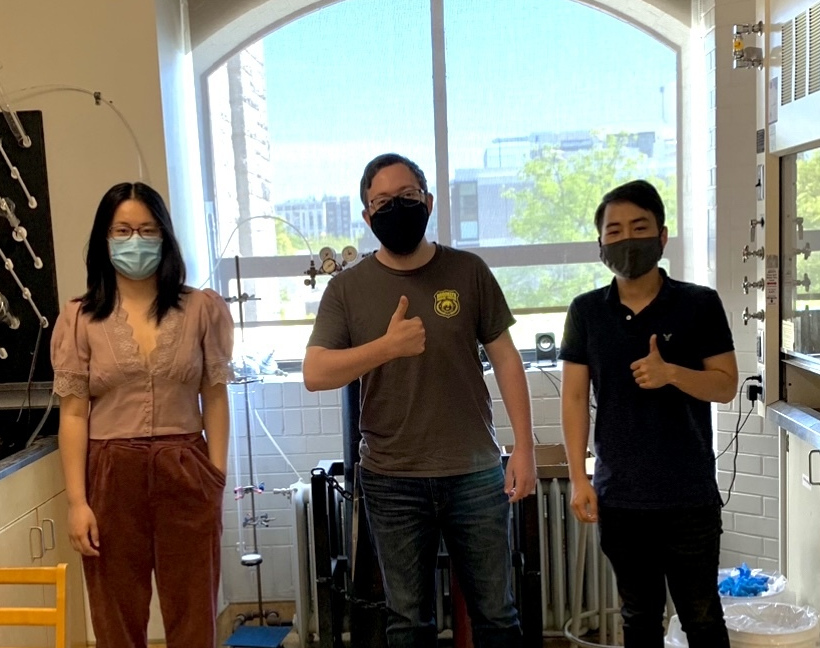 The Hudson Lab welcomes three new Ph.D. students
The Hudson Lab is excited to welcome Pengfei, Will, and Ryoga. We are looking forward to working with you!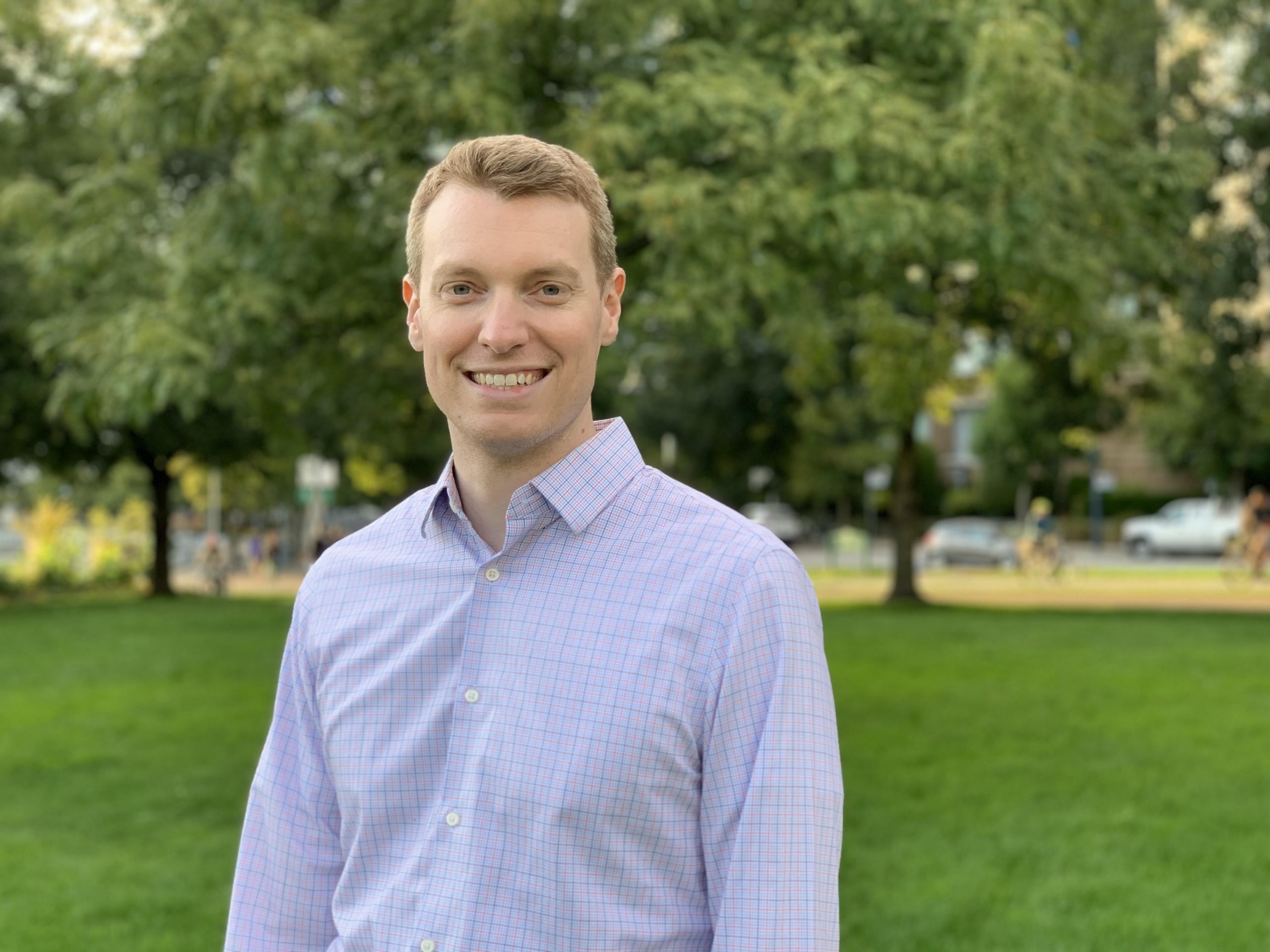 Zac awarded tenure at UBC!
Congratulations to Zac on his promotion to Associate Professor with Tenure at UBC, effective July 1, 2021.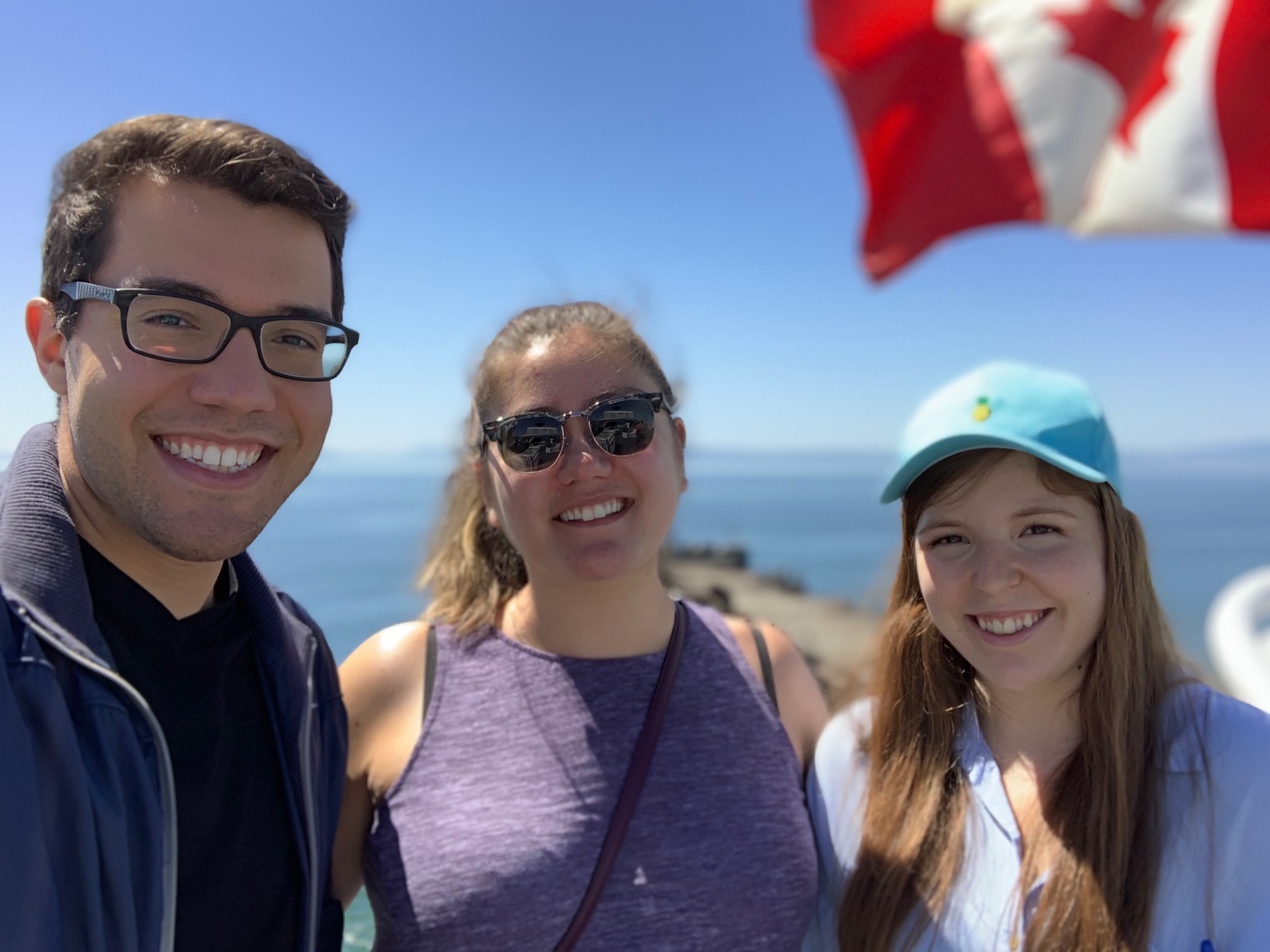 Hudson group members awarded NSERC scholarships
Well done Cheyenne, Jade and Donny for receiving NSERC graduate scholarships!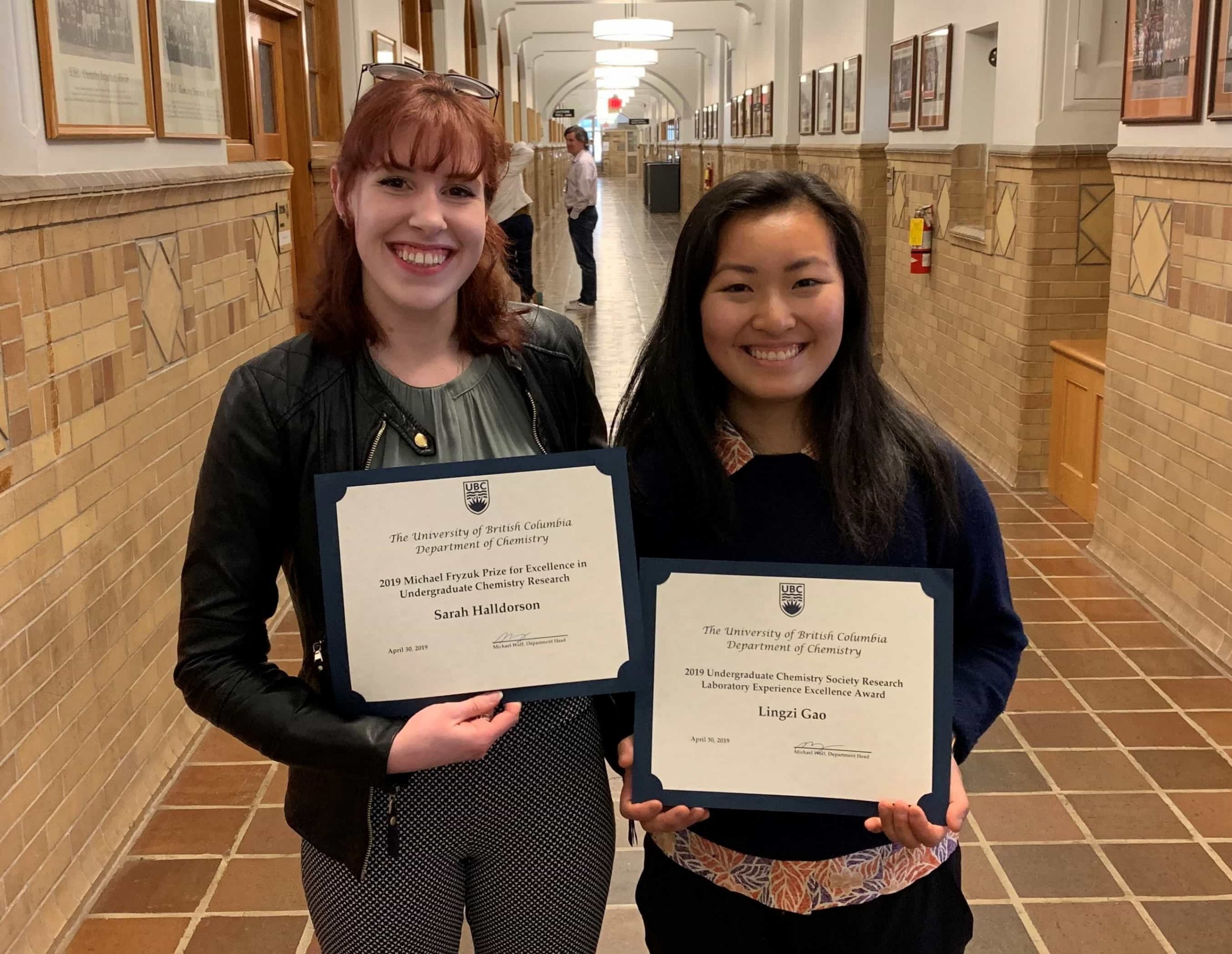 Congratulations Sarah and Lingzi!
4th-year students Sarah Halldorson and Lingzi Gao have been awarded prizes for the top theses in both CHEM 449 and CHEM 445. Congratulations!